18X Mobile Camera Zoom Lens
18X magnifier zoom
Manual focus telephoto camera phone lens
Aluminum cased telescope lens
Micro manual focus adjustment
90 degrees of the scene can be captured
Portable and lightweigh
Overcome the shortcoming of the cellphone that can only take photos near-sighted with 18x Zoom Optical Telescope Lens With Universal Clip. With fashion light path design, super wide angle and giving you high resolution, its excellent color revivification performance will make your phone the best in your circle. This 18x Zoom Optical Telescope effectively avoids image contortion that leads to clear and bright picture quality.
Manufactured with advanced Lanthanide Optical Glass and Top-grade aluminum construction for enhanced durability.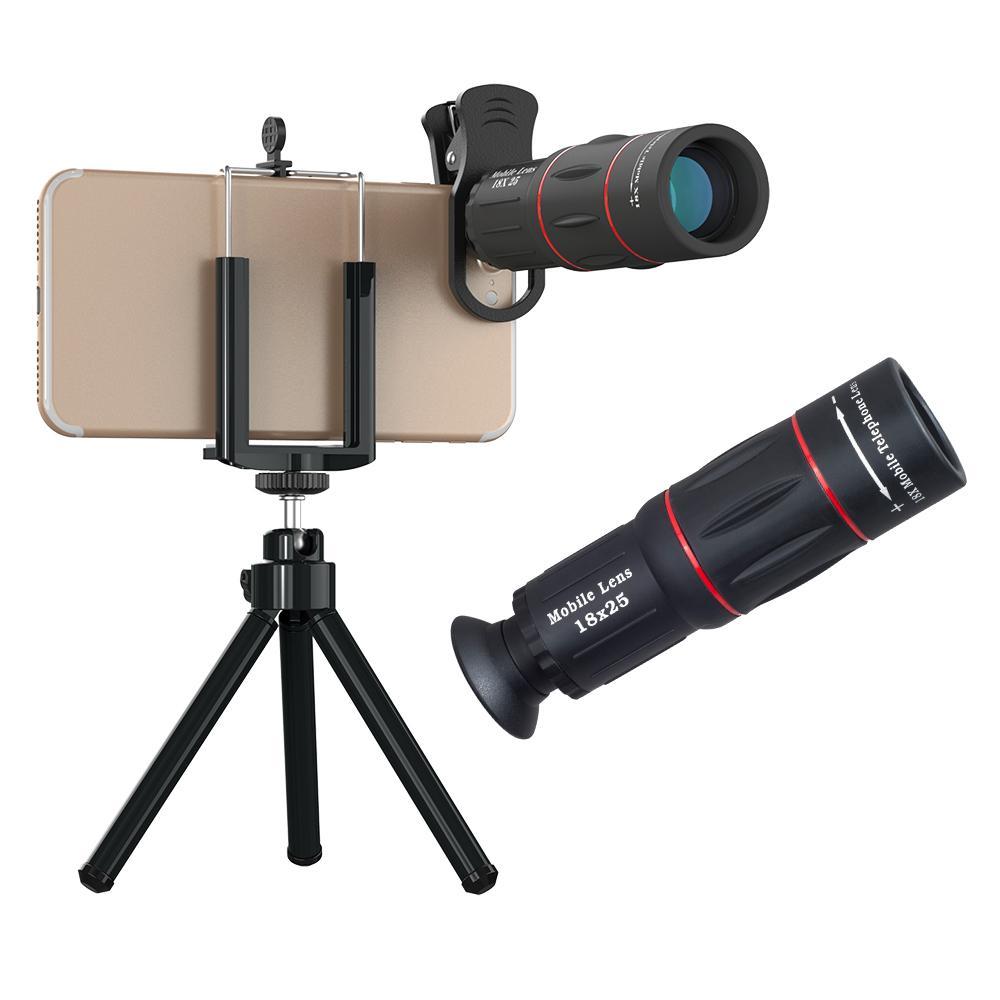 Upgraded Version:
The length of the item and optical zoom has been improved to enable you to take telescope quality pics with this mini cellphone telescope.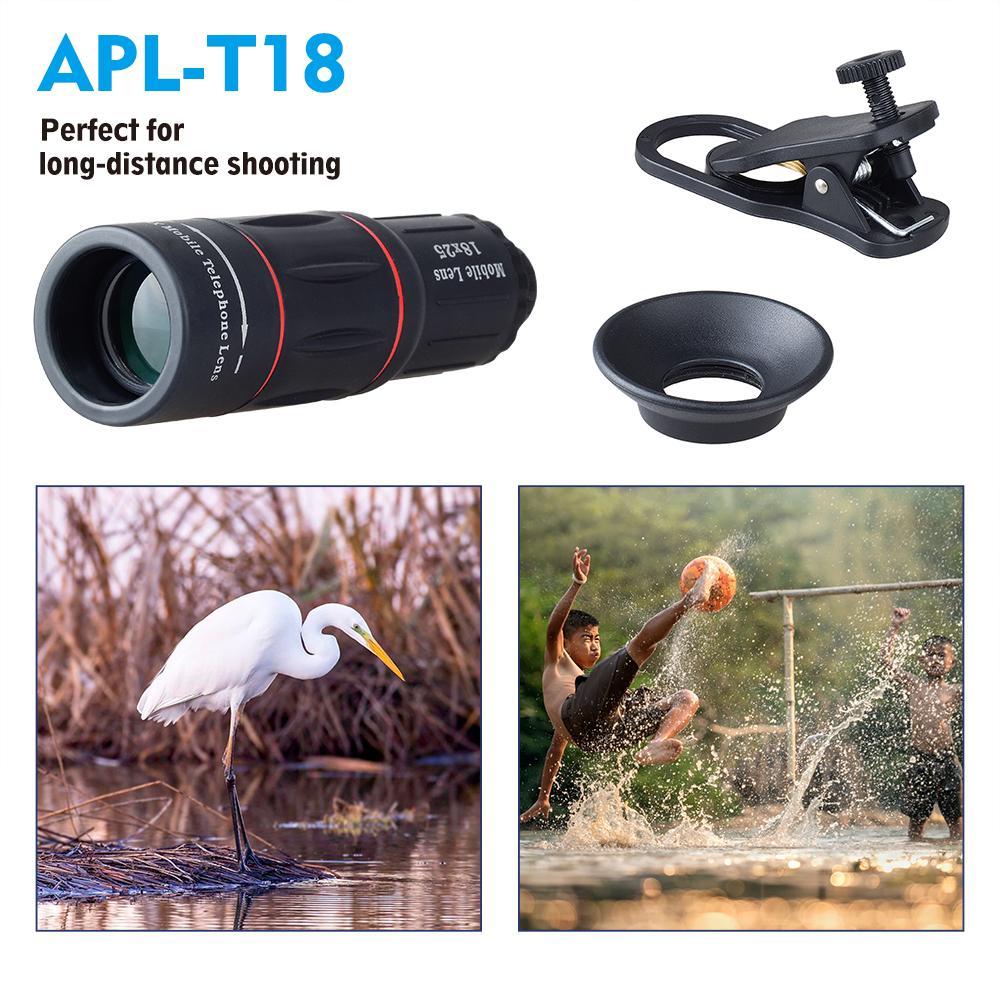 Universal Compatibility:
This unit works with most devices such as iPhoneX, 8plus,7, iPad, iPod, Samsung Galaxy and Note, HTC, LG, Sony, Motorola, Nokia, Huawei, Blue, Alcatel and other Smartphones or Tablets.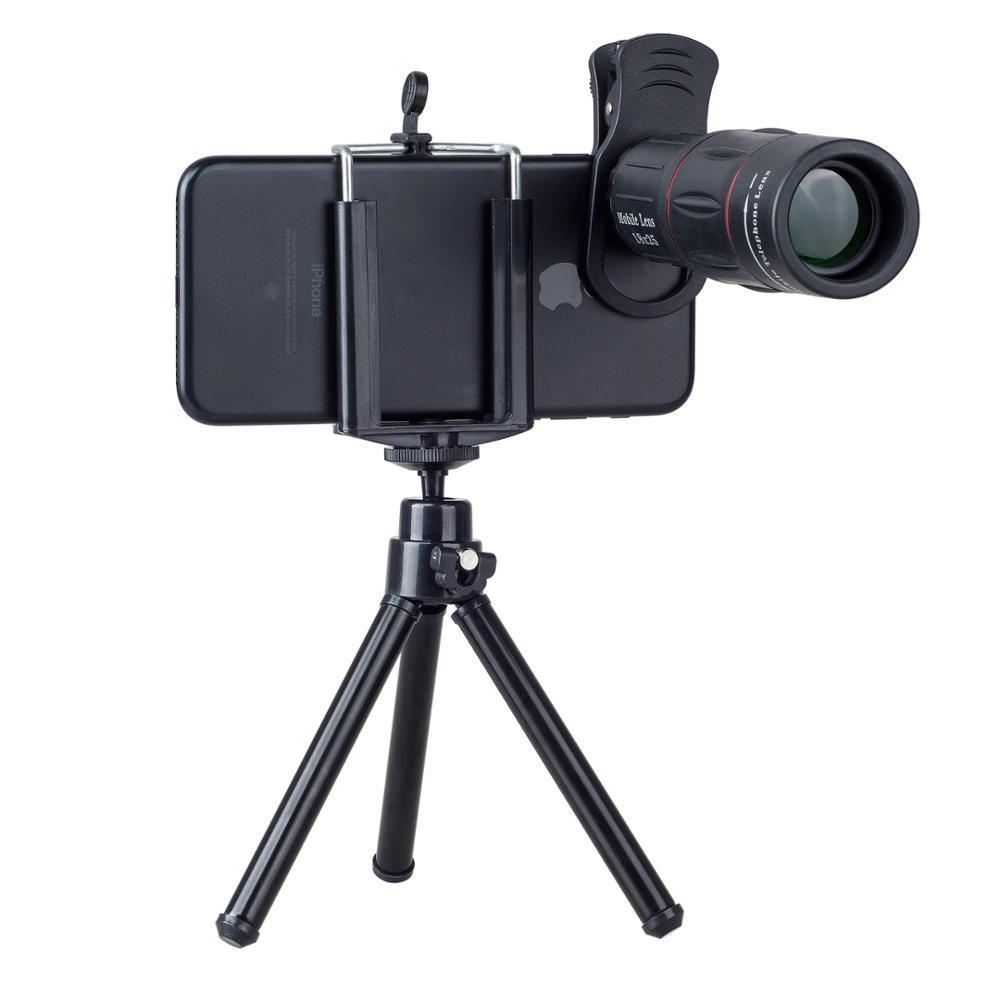 Upgraded zoom lens:
Separately with a specially designed eyecup, providing more ample flexibility. Rubber eyecup allows for more comfortable viewing through the camera's viewfinder. Less stray light and less flared, clearer image.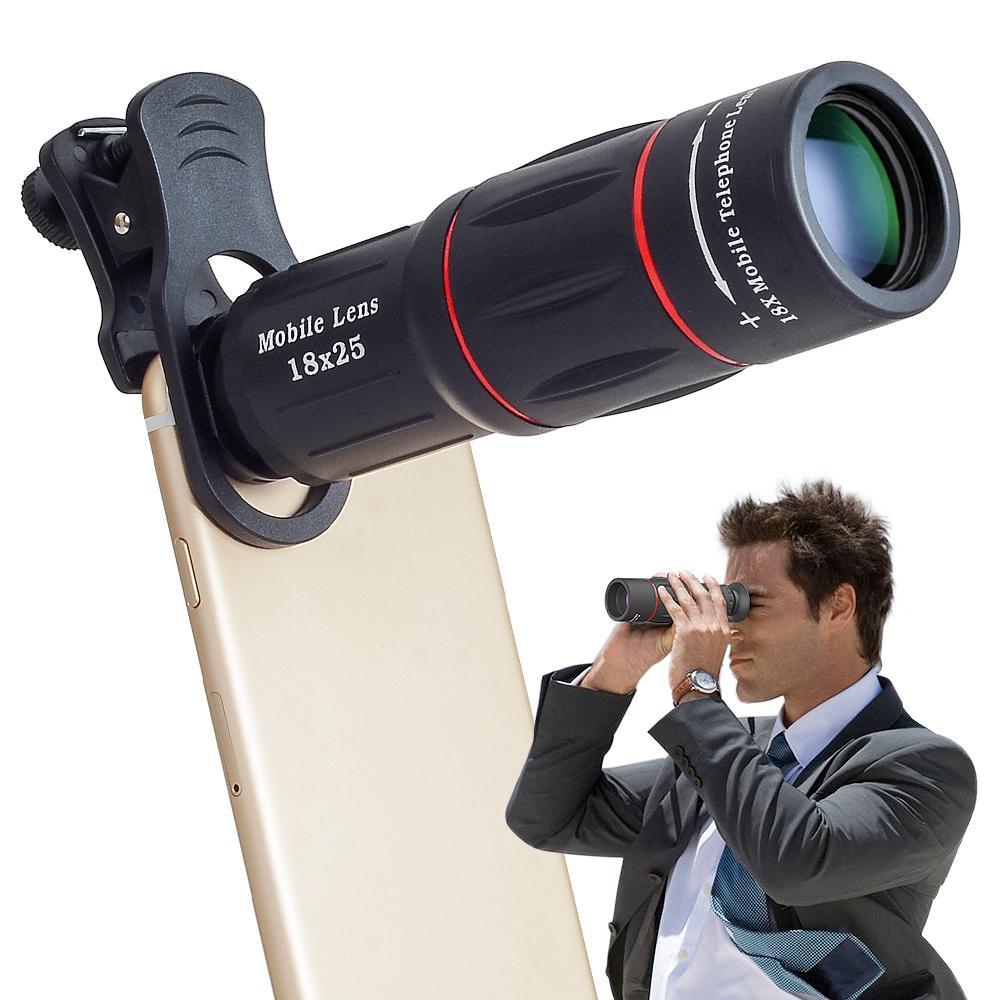 Easy To Use:
Comes with a clip attachment that snaps onto your phone snugly without damaging your phone. After you're done taking pics you can simply take the scope off easily and put it back in your pocket. You can simply adjust the manual focus ring to get the optimal photo effect.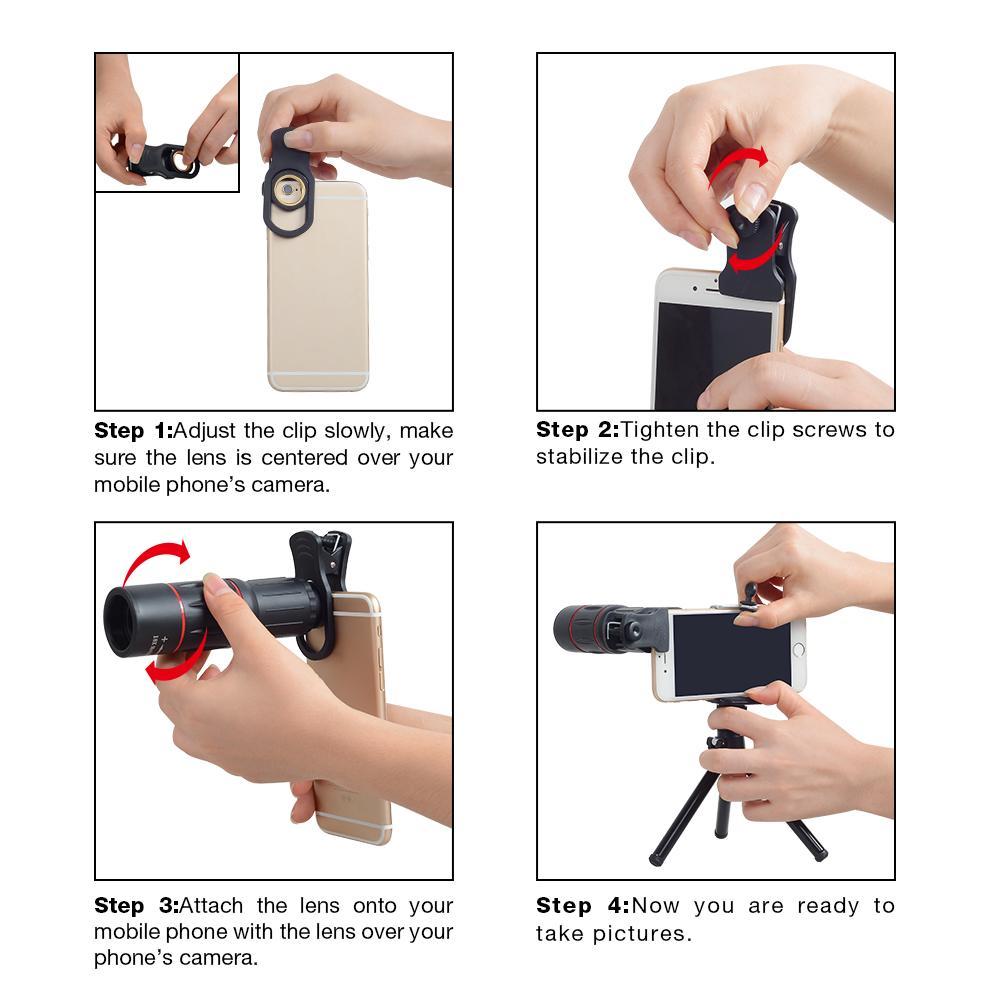 Practicality:
Great item for people into taking photos. Ideal for bird watching, wildlife or scenery shots, watching sports,etc..It helps get high resolution closeups or telescope quality pics without you having to carry around a real telescope.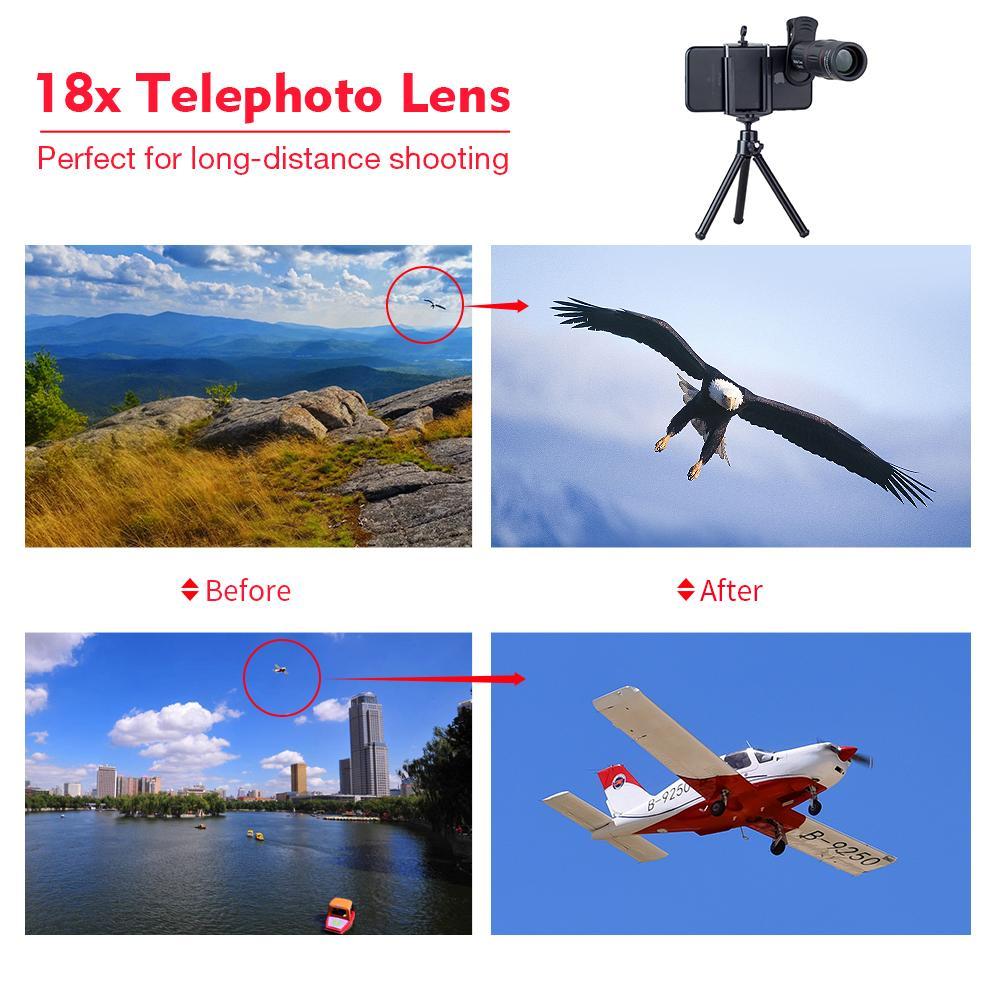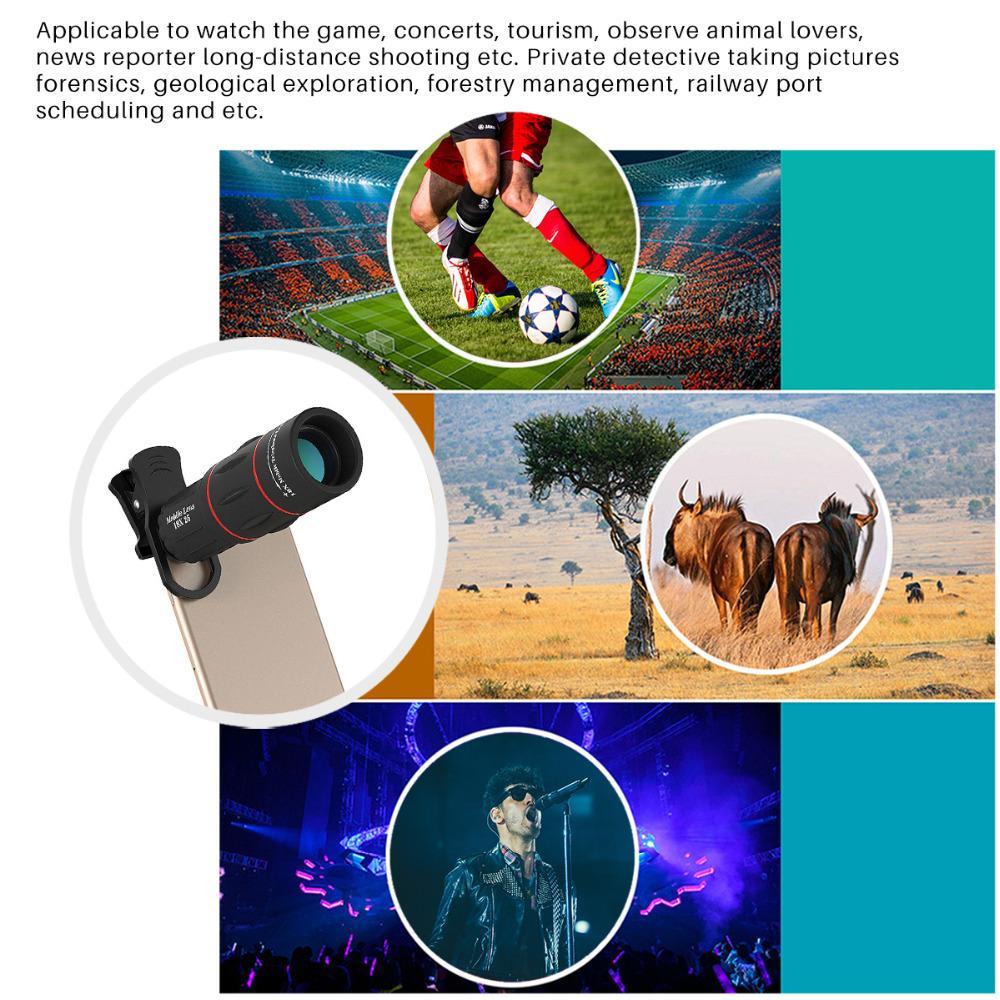 18X Mobile Camera Zoom Lens
Brand

Noriza Telecom

SKU

100062270_BD-1013941305
About Mobile Phone & mobile Accessories
More than half of the people in the world use mobile phones. 80% of them are smartphone users. Smartphone people are in everyday life
Has given new dimensions Google, Facebook, Skype, Imo, and many social sites have fun of human life. Various Kindle Module Service has come to add new levels of entertainment. To keep pace with mobile point, always ready to reach the door of the best mobile market,
mobile accessories, headphones, bluetooth headphones, smart watch to customers For  Microphone, Camera Gears,  Charger & Cable,  Covers & Protectors,  PowerBank,  Router   And others Type of most important accessories contact with  Mobile phone.
MOBILE POINT Also provided Mobile  Brand  Huawei, Xiaomi, Asus,  Samsung, Vivo, Oppo. Remax , Awei , Uiisii, F&D, 1More, Havit, JBL, QKZ, Sony's & others Brands Accessories.